Brant Broughton (pronounced Brew-ton) is a small village in the Brant Broughton and Stragglethorpe civil parish, in the North Kesteven district of Lincolnshire, England. It lies north of the A17 road and west of Leadenham, where the A17 crosses the A607 road.
Rose Cottage is situated just 17 minutes from Newark, 28 minutes from Historic City of Lincoln, 18 minutes from the Market Town of Sleaford and 27 minutes from Grantham. More importantly we are only a short staggering distance from The Generous Briton pub that offers wonderful home cooked food.
Local attractions are the historic town of Newark (which played an import part in the English Civil War), the historic city of Lincoln (a visit to Lincoln Cathedral and Castle are a must. Lincoln is the only place in the world where you can find original copies of both the 1215 Magna Carta and the 1217 Charter of the Forest), Newark Showground (home to Europe's largest antiques fair), Doddington Hall, RAF Stations at Cranwell, Waddington and Scampton, PFI International Go-Kart Circuit (the largest outdoor kart circuit in the UK), Hemswell Antiques Centre, Belton House, Southwell Minster and much more……
The river Brant flows to the east of the village, where it is joined by the Sand Beck. The name itself means 'Burnt fortified settlement', implying the place was burnt down at some point.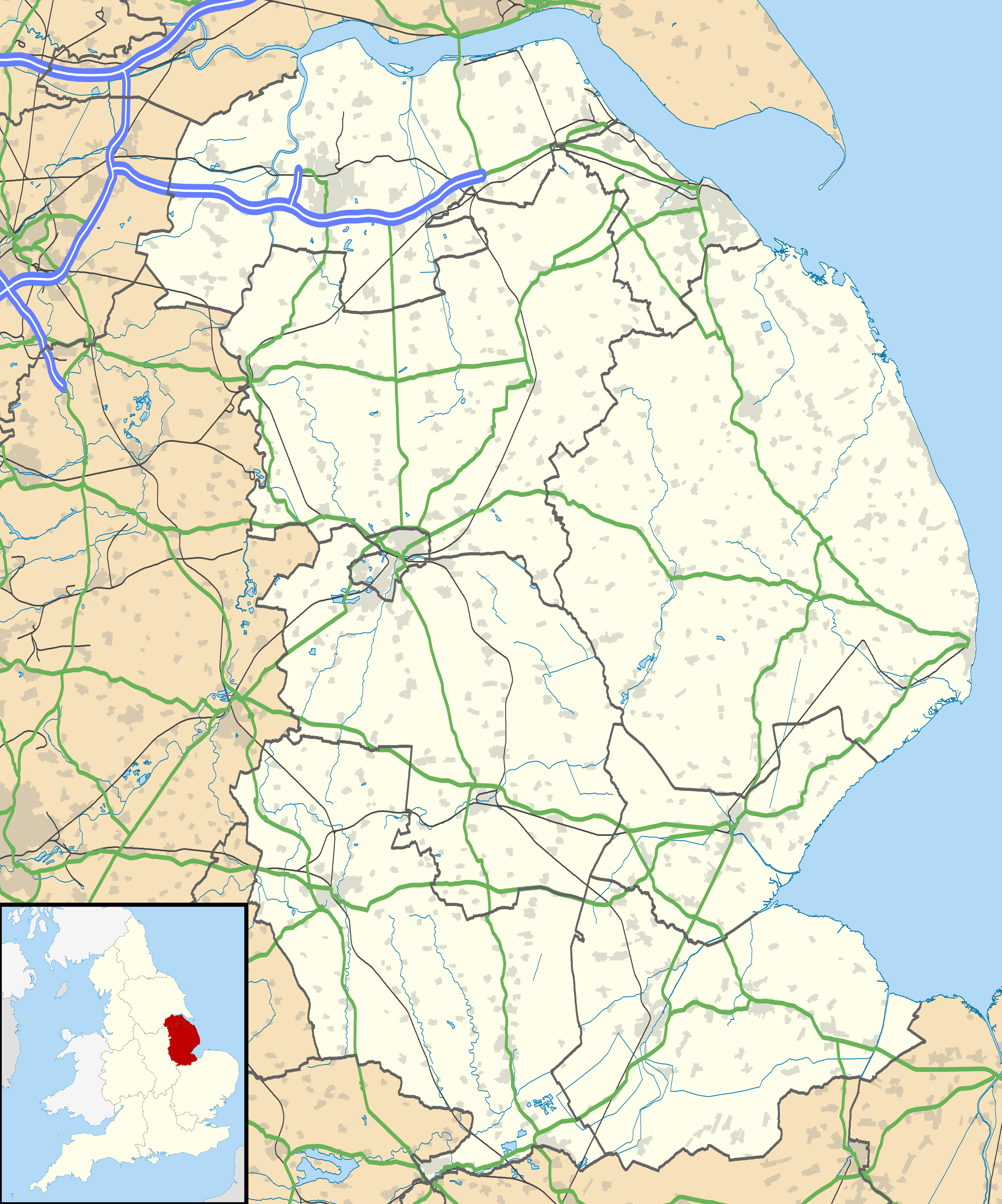 The village has a very wide main street with many of the houses dating back to the coaching days of the 18th and 19th centuries when many of the residents were based in London and used the village for their country retreats.
An unusual building in the village is the converted barn in Meeting House Lane, built in 1701. Used as a meeting house by the Quakers, it retains its original furnishings.
The Grade I listed Anglican parish church of St. Helen, which is said to have the most elegant spire in Lincolnshire. Although restored between 1873 and 1876, it retains its 170 ft. high spire, an early English nave, arcades and chancel arch, and Perpendicular vaulted porches and clerestory.
The village was the home of the theologian William Warburton, later the Bishop of Gloucester. He lived at Brant Broughton for eighteen years.
Photo: © By Contains Ordnance Survey data © Crown copyright and database right, CC BY-SA 3.0,
Source:Wikimedia
Related items